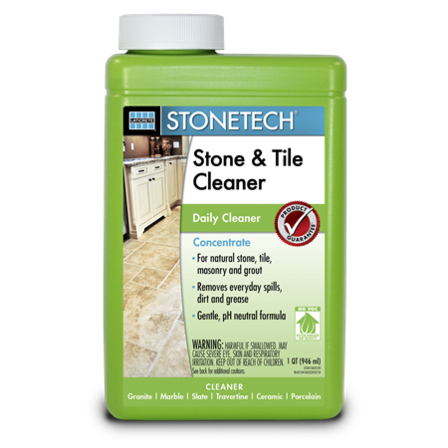 STONETECH' Stone & Tile
MAKES UP TO 15 Litres!!
Cleaner is formulated to remove tough everyday spills, dirt and grease on natural stone, tile, masonry and grout. Unlike other household cleaners that are highly acidic and abrasive, STONETECH Stone & Tile Cleaner is pH neutral and gentle on natural stone but strong enough to tackle tough daily messes without degrading or harming the surface. Great for daily use on countertops, backsplashes, vanities, walls, floors and more. Available in ready-to-use and concentrated formulas in a clean fresh scent.